The concept of remote work is growing in popularity and the buzz among allowing employees to work remotely is currently one of the biggest transformations of the workplace in history. Younger generations of workers expect past boundaries of the workplace to be forgotten and they seek harmony between time spent at work as well as personal time. Nevertheless, the remote work model (which by all means is NOT just working from home) should not just be treated as a benefit for employees in order to ensure flexibility.
If businesses consider hiring remote workers, they are going to gain a massive competitive advantage. Here, I don't just mean letting current employees work remotely but also considering hiring people from distant talent pools.
In this particular article I am willing to focus on the advantages of remote work from a business perspective. In other words, feel free to find out what's in it for you:
Reduced employee turnover
Companies that hire remote workers experience 25% less employee turnover, according to Owl Labs. Why is it important? Well, it's a significant economic issue and let's make a cost calculation of how much it costs to lose an employee. According to CAP studies, it amounts from 16% for low-paying jobs up to to 213% for C-level positions. Yes, you may be extremely surprised by such high amounts but let's take a look into the reasons behind our statistics. Have you ever thought about how much time and money (and in business… time IS money) it costs you to perform exit interviews, temporary staffing, engaging a recruitment agency, placing job advertisements, interviewing candidates, onboarding a new hire, experiencing lower productivity during the probationary period of the new hire or even loss of know-how?
Just add every hour of additional workforce involved in the replacement process to the losses incurred by replacement and here you go. That's the reason why employee turnover should not just be an indicator of happiness at work and the feature of a great workplace but it is a strong argument of the operational performance of your business model.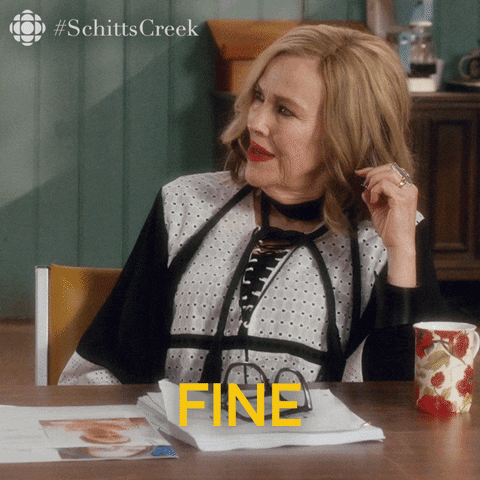 According to recent studies, working remotely benefits employees not only by reducing time wasted commuting to work but it also increases productivity. Whereas many of you probably think contrary – this must probably result from incorrect implementation of the remote model itself. The major issue here is that the majority of managers measure productivity by hours spent in front of their laptops instead of measuring performance based on "getting things done". What is interesting – it turns out that many employees who work based on tasks are able to complete them within much less time than having to stay at the office. But again – you cannot measure productivity if you don't apply a proper framework to do so. Don't consider time trackers which you will push into your fresh remote policy in order to ensure that your remote team is working – this is not necessarily a smart approach.
Productivity is measured by an optimal amount of time spent to perform certain tasks. If you are switching to remote work from an office environment – in order to know what optimal means for you, it is crucial to audit your current practices.
Only this way you will know what performance you want to expect from your remote team. If you don't do this homework upfront, you can simply forget about a scalable remote model and be ready to face issues similar to BNY Mellon that did a U-turn on their remote policy back in 2019. As per Charlie Scharf, CEO of the corporation, the reasons behind this decision were unclear principles resulting in an inconsistent implementation across the company.
Access to the best candidates
Recruiting great talent locally is cool but hiring remotely is empowering for everyone!
Despite the pandemic, many businesses struggle with hiring local workforce due to many reasons. Sometimes it's the lack of technological skills on local markets that forces companies to relocate candidates from distant locations which is not necessarily cost efficient. I myself, having worked with many companies willing to hire employees with special skill sets, I must stress that it was usually very pricey to relocate candidates from other parts of the country or world. Additionally, lack of remote work often completely disabled the possibility to hire the top talent a company was looking for.
So, if you are a company and you claim to be "hiring the best people" but you just do it locally and you don't consider hiring remotely at all… it seems to me that your statements are not reliable at all.
We know that we are all well used to this classic, everyday routine of stationary office work – you get to the office in the morning, you have a quick chat with your buddies while making your first, and definitely not the last, coffee of the day, and you go about your daily duties, trying to do as much of your work as possible and get on the wrong side of the manager as little as possible. While some of us may very well be finding this style of working quite charming, it may end very soon. And that's because one of the crucial benefits of remote work is not having to rent an office space at all or at least cutting down the unnecessary office space while implementing a hybrid remote work model. Of course some of you may have doubtful thoughts concerning that idea, and you may have a point. There is no denying that gathering your entire team in one place has certain benefits. Decision making and checking progress is much easier and faster when all the people involved in the process are gathered around in one place, but those matters can be resolved thanks to proper tools and applications – there are multiple ways of managing remote teams and a little bit of learning and practice is enough to get a hang of it. In exchange for the hassle, remote work offers an impressive reduction in costs. The rent of the office space, food and beverages usually available for the workers in the kitchen area, fees for the cleaning staff and any necessary repairs in the office – all those costs are an internal part of running a business and, especially when dealing with an office space in the central part of the city, they may very well be a major part of a company's expenses. Also, a remote-first or hybrid approach also adds a serious benefit to our company's offer – there's no need to stay in long traffic jams in order to get to work, no parking spot problems and many more – all those will look very appealing on our website and it may very well convince the candidates that our company is the perfect place for them. All in all, offices may end up as a luxury in order to maintain team building activities.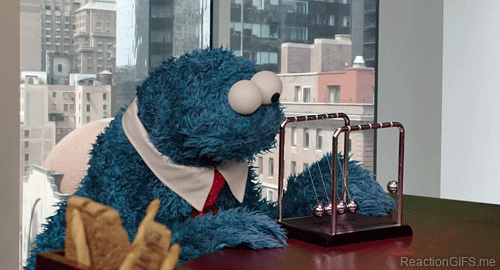 It's worth considering to carefully identify particular regions which could fuel your hiring needs. Thanks to such an approach you can ensure broader market representation, workforce diversity as well as unique industry experience. Companies are currently starting to realize that hiring remote workers doesn't just ensure the
possibility to recruit outside local talent pools but it also allows them to diversify their teams. Vivian Hunt, McKinsey & Company Managing Partner, for UK and Ireland, stated that "More diverse companies, we believe, are better able to win top talent and improve their customer orientation, employee satisfaction, and decision making, and all that leads to a virtuous cycle of increasing returns. This in turn suggests that other kinds of diversity — for example, in age, sexual orientation, and experience (such as a global mindset and cultural fluency) — are also likely to bring some level of competitive advantage for companies that can attract and retain such diverse talent".
From a business perspective, the benefits of hiring remote workers definitely outweigh the disadvantages – if only you implement "remote work" as part of your business model, without rushing into it without any preparation… Additionally, some of the major assets of it, which we definitely should take info account from a global perspective are eco-friendliness (massively reduced traffic fumes which our Earth needs now more then ever!) as well as the opportunity to give everyone from all around the world a fair chance to work for an amazing company, no matter where they currently live and what their cultural background is. Based on many years of work in the HR industry globally, I am absolutely convinced that there are many amazing, talented people in the most distant parts of the world and all of them should be able to work for world-class companies, as we are now truly entering the digital working era.
For more information on hiring remote workers, make sure to watch my YT video below.
Newsletter
Want to stay up to date with remote work? Make sure to subscribe to Nadia's newsletter