Hybrid onboarding has become a hot topic these days. So let's start with its definition first. Onboarding is a series of corporate activities that allow new employees to get to know the team, the work style, existing tools and rituals. This process is an excellent opportunity for the fresh hire to get used to the new working environment. Employers, on the other hand, can share knowledge and practices that will enable new team members to succeed in the company.
In a hybrid organization, the onboarding process will combine both automation and team spirit from the very first days of work. All information that is considered a standard can be provided in the same form without any need to be repeated every time. Here I mean employee manuals, the Culture Code, organizational charts etc. Instead, we can focus on building relationships based on the so called "human touch". That's how we can start creating an excellent employee experience from the beginning of our cooperation.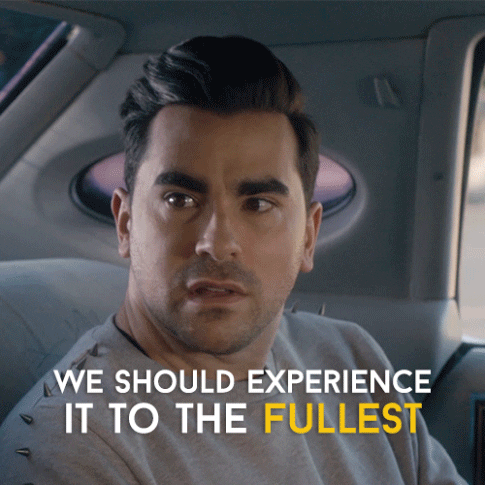 Where to get inspiration for hybrid onboarding?
Hybrid onboarding is a combination of remote-first and onsite practices. One thing is clear though – the needs and expectations of the new hire always remain the same. They tend to look for answers to a number of questions related to taking up a new job. These are activities related to filling out documents, accessing systems, learning about roles of other team members or general rules. Therefore, it's crucial to create a knowledge base that answers such questions.
LinkedIn's policy can serve as a great example with their remote onboarding. They have implemented a five-day remote program for new employees. It's based on materials prepared in advance by the organization and actual meetings with the team. The process is based on the following scope:
Day 1 – Pre-recorded videos on organizational culture, values ​​and products, a live meeting with the manager, sharing company documents.
Day 2 – Pre-recorded videos of the management and key people in the organization, manager & buddy meeting, work equipment preparation.
Day 3 – An hour-long session with the management, manager & buddy meeting, and team meeting.
Day 4 – Active online company research, manager & buddy meeting, health and safety training.
Day 5 – Q&A session with an expert on employee benefits, manager & buddy meeting, summary of the week and "Happy Hour".
It's impossible not to mention MIRO's great practices. They define the success criteria for the first 90 days of work by writing tasks consecutively on a personalised board for 30, 60 and 90 days. Each level is based on the knowledge that a new employee acquires over time. Thanks to this, each new team member knows from the very beginning what expectations have been set.  It also helps to plan work based on specific goals.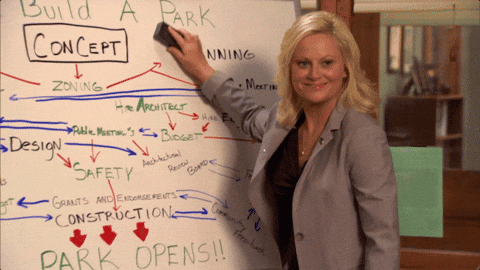 Is it worth planning hybrid onboarding in the office?
Use the online space to optimise your onboarding process. Here you can drop all your materials such as company and team presentations, company documents and team structure. You can place it on a shared drive, ensuring access. Thanks to this, you will avoid the need to send numerous e-mails.
You will avoid endless repetitions if you capture all crucial information like that.
Still, the element of teamwork is extremely important in onboarding. It's definitely worth using office space for this, so that the new team member can feel the team spirit and meet others. It's a good idea to invite the new hire to a strategic, status or summary project meeting so they can see what the daily team interaction looks like. In addition, it's worth inviting the fresh team member for lunch and celebrating the first day of work together. This will create space for private conversations, and thus allow everyone to get to know each other better.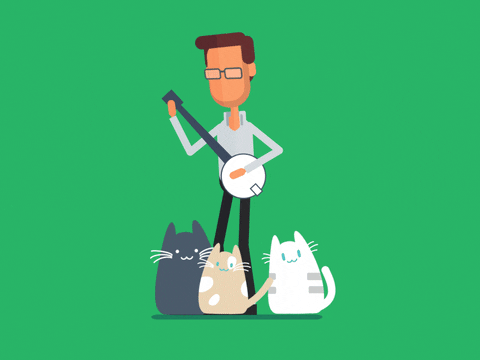 What tools can support hybrid onboarding?
The aforementioned onboarding automation is possible thanks to the use of a number of generally available tools. Be it Slack, Notion, Asana, Google Drive, Dropbox, Office 365 and many other.
Below you will find some inspiration to integrate into your chosen system:
Schedule onboarding meetings in everyone's calendars (you, the new hire & other team members).
Set up an onboarding channel where you can arrange a virtual welcome of a new team member.
Record a video explaining where the new employee will find access all information (for this you can use for example Loom).
Why is a great hybrid onboarding experience important?
We must show the fresh team member what the new workstyle will look like from the very beginning. This will happen if we integrate both worlds – the remote as well as the office one into one transparent process.
If we do it right from the very beginning, we can be sure that our new hire is set up for success in our company. There's nothing worse than hiring top talent and then observing amazing people leave just because of chaos, different expectations, and unclear goals. Allowing people to work flexibly is one thing but creating space to thrive in a distributed environment is the one and only key to success.
Newsletter
Want to stay up to date with remote work? Make sure to subscribe to Nadia's newsletter