What does a remote recruitment process actually look like? Basically, many of us have a certain image of a traditional job interview stuck in our heads: Two recruiters sitting behind a table in an office with the candidate right in front of them. The latter one is stressed out and nervous, trying to answer the questions of the recruiters in the best way possible. Most people cringe immediately when they think about their first job interview. Do you remember yours?
While remote work may not be able to completely take the stress out of the equation, it can certainly streamline and simplify many aspects of recruitment. Obviously, only if you do it the right way.
Where does a remote recruitment process come from?
It isn't by any means a completely new thing. Online recruitment forms to be filled out by candidates, sending CVs by e-mail or conducting first rounds of interviews by phone were and still are a standard practice. Being invited to the meeting in the office usually means that we are nearing the end of the recruitment process. Of course, it varies depending on the type of the position we are applying for, but at least one interview conducted face to face is usually necessary.
Anyway, what about all those remote-first companies out there? In this case it's obvious that there will be no in-office meeting as such place simply doesn't exist. And that is exactly where remote recruitment steps in. Recruiting candidates without physical contact or face to face meetings has become quite common within the past few years. Consequently,  we can implement a plethora of tools and tricks to make the process significantly easier.
First impressions matter – why do you need an ATS?
If you are not familiar with the term, here comes a brief explanation – ATS stands for Applicant Tracking System. It serves a crucial purpose of organizing, coordinating, and most importantly – making an entire recruitment process work online. Thanks to an ATS, you can maintain all contact with candidates in one spot. You are able to receive and organize CVs, paperwork, give or receive feedback and access all the necessary information about your candidate in mere seconds. Obviously, your entire hiring team can do it as well.
If we don't use a good ATS, we are just adding more work on our plate. However, if we choose an ATS that allows us to automate most of our work by keeping all data within our hiring workflow in one place – here we go. We have many good ones available on the market that you can integrate into your infrastructure. I can personally recommend (sorry for the bias, if any) Traffit and Homerun because I really like the interface of both. Anyway, before you choose it makes sense to verify possible integrations, for example with Zapier to ensure automation within your remote recruitment process.
Quality conversations – which tools are the best?
While conducting interviews by phone is possible, it is far more beneficial to discuss certain matters face to face. Seems like a no brainer? Let's continue…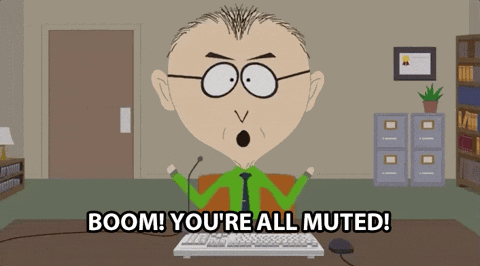 We first need to decide which video app to use during our remote recruitment process. And since there are so many available on the market, the choice may be quite difficult. Comparing and discussing individual apps is a topic for a whole different article – you may want to dig deeper here. Right now let's just focus on one simple conclusion:
You cannot possibly imagine how often, I've set up an interview and made sure to ask both my client and candidate if they are familiar with the app I suggested. Then, I was quite often bombarded with calls the very hour the interview was meant to start. It suddenly turned out that the app was "not working at all" and that they had no idea what was going on! In most cases the app was not the culprit. It was always due to someone's lack of knowledge about the tool they've agreed to use and claimed to be quite proficient with.
So, to save yourself some stress and trouble, make sure you know how to use the app that you chose.
Check whether you know how to log in, add new users, share documents and presentations. All those things are certainly not too complicated but they can become a problem once we're trying to do them under pressure. Doing it the right way will also provide the candidate with a great experience during the remote recruitment process. And while we are at the topic of scheduling meetings…
Check your schedule – choose the right tool for scheduling interviews
Having a dedicated app to schedule an interview for you may seem useful during your remote recruitment process. There are many of them available on the market. They all offer at least basic functions such as booking calls, checking your schedule, sending reminders to all parties and coordinating all sorts of meetings. It falls to one's particular taste which one to choose. For example, Calendly allows you to automate a lot. The app then takes care of the rest before and after the meeting. That's how it limits the time you have to spend staring at your calendar to the bare minimum. Sprintful can be synced with many video communicators and other apps like Office 365 or Google Calendar or Outlook. This allows you to keep all your working tools in one place. And in some cases, like Asana or Front, your calendar is connected with a team-coordinating app. As you can see, there is quite a selection to choose from!
What's the major takeaway?
The most important thing is to simplify whatever possible within a remote recruitment process. Every tool and app is meant to decrease the number of channels and tools we are using. It is worth noting that you can sync many apps, online calendars and ATS solutions with one another. If we manage to choose wisely, we can create a set of tools that not only makes it easier for our team to work through applications and interviews, but it will also give the candidates a great experience. And that should be one one most important goals of each recruitment process.
Newsletter
Want to stay up to date with remote work? Make sure to subscribe to Nadia's newsletter