Remote Work Advocate talked with Brett Hartle, Director of Workplace Solutions – EMEA, at Upflex, about the evolution of the workspace environment for both employers and employees. Upflex has been at the forefront of the flex-office marketplace with the largest inventory of flex-office space worldwide. In this upfront and revealing interview, Hartle details what is driving the flex work environment and how several companies have embraced this global movement.
Upflex is a tech-enabled workspace on-demand model, combining the ability to work from home or the office with the ability for teams and individuals to access a global network of coworking spaces and serviced offices on demand.
The Upflex network is the world's largest flex office marketplace for teams, which includes 5,500 spaces in 1,600 cities, and 75 countries. Upflex was created around the idea that today's companies must provide workplace flexibility while embracing environmental sustainability.
Upflex provides market-leading solutions which benefit:
Employees and Teams: a global network of curated workspaces, thousands of desks and meeting rooms available for instant booking, and a seamless user experience with the Upflex app.

Employers: reduced costs, streamlined billing, centralized utilization data across all types of workspaces while providing employees with the ability to work when and where they need for increased productivity.

Environment: a sustainable solution to decarbonize the workplace by leveraging existing real estate, reducing new construction, and ending the commute.
The work environment is changing faster than ever before, and Upflex is at the forefront of it.

RWA: Who uses Upflex and how do they use it?
Brett: It's companies of all shapes and sizes that use Upflex. We play two key roles for our clients. One – enabling any type of flexibility for distributed teams, remote companies, etc. Second – the usage generates data so they can evaluate how their flex program or flex workspaces/portfolio is being used and if it's being used effectively. They can use the data to improve their flex program or office decisions. We help anyone book desks, private offices, and meeting rooms on-demand – when and where they need them. For some, it's the only way they use/access office space. For others, it's used by specific departments, like sales or specific regions, if they have a small distributed team away from the HQ.
Schneider Electric is doing a massive project with us in the US where they are moving to our Upflex Hub and Spoke model across different US markets. As their traditional leases expire, they shift to a smaller, more flexible, dedicated office spaces and give their people Upflex memberships to access 2,000+ flex office spaces across the United States when they want to.
RWA: So does this mean that the hub and spoke model is growing in the hybrid work era? How has the pandemic influenced it?
Brett: The term hub and spoke is becoming popular again, but the idea has been around for decades. It's nothing new for a company to have a central HQ (hub) with satellite offices (spokes) spread in suburban areas. What is new is the level of choice companies have to make this model work. Not only do you have the traditional HQ and regional offices, you now have a variety of coworking offices, on-demand access to workspaces and meetings rooms, plus remote work setups that can now all be used as different types of spokes.  
The pandemic definitely has pushed the evolution of the traditional hub and spoke model. And we finally have technology to help facilitate and manage access to all types of workspaces and create more customized, flexible solutions. This is the type of technology we have developed at Upflex.
With the pandemic, people just have gotten used to working from home, and that's what the research shows. There's been a power shift in the relationship between employer and employee. Organizations lost a little bit of power in mandating that their people come to an office five days a week. The pandemic forced companies to be flexible and to allow people to work remotely or work from home. Once that freedom has been given to employees, it's going to be very tough to take it away and convince them that you actually have to be in the office to do your work. Work is evolving to fit around peoples' life schedules, instead of their life schedules having to fit around a single location for work.
RWA: Is this trend the same globally, or are there differences in various markets concerning the approach towards hybrid work and workplace flexibility?
Brett: It varies a lot across Europe. The UK market is super-advanced, and it's very mature in the US market as well. Companies there are finding ways to decouple their hiring strategy from their office strategy through a remote and distributed workforce. 
You can also view this trend through the growth of coworking and flex spaces. The demand for flex space is up in every market. Market saturation and take-up of flex offices are up in just about every major city. Flex space in London is almost 7% of the total office stock, and Central London has the highest concentration of flex spaces in the world. In other major European and US cities, flex space is between 3-5% of the office stock. All of these numbers are going up. A recent JLL report predicts ⅓ of office space will be flexible in some way.
One thing that actually happened, because Covid is a global event that impacted all of us, is that companies are now looking for flex space in small cities (like Zielona Góra in Poland). It's just not a large market strategy anymore.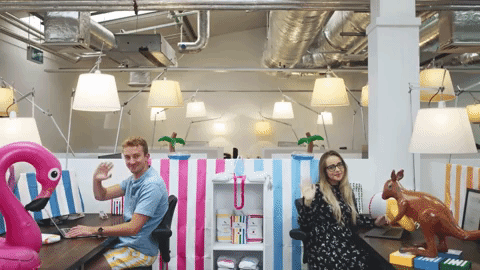 RWA: Do coworking spaces actually add value from a business perspective as well as personal?
Brett: So, from a business perspective, coworking and serviced offices provide shorter leases with quicker move-in and move-out times. They give you room to scale up or downsize your office space much more easily and quickly than traditional leases. Construction costs are lower in the fit-out, and there's a built-in community in comparison to additional leases. So, essentially, They offer much more flexibility in lease terms and office size. You can scale up or down at your convenience. That's why it's called flex space. From a business perspective, there are a lot of advantages.
From a personal side, it offers a diversity of people and businesses, which in my mind, that's one of the big benefits of coworking. It provides a supportive ecosystem where companies are all in the same space, trying to achieve their goals. They're trying to grow, they're trying to expand to new markets, and you can sit and talk to someone who's running a completely different business but may be facing similar challenges. You have this support group. 
There's a great book by Stephen Johnson called "Where Do Good Ideas Come From?" In reading that book, there are a lot of parallels that sit within coworking and remote work. So, for example, one of the takeaways I had is if you want to improve processes for your company, you can meet with the same people every day in the same office in the same environment. You can figure out how to do that. But it's different if you want to come up with true innovation, a brand new go-to-market strategy, or you want to tackle a difficult challenge that you haven't been able to solve. You need to expose yourself to people with different backgrounds, in different industries, with different ideas that may be approaching similar issues. That's where you really get these bursts of creativity to innovate and overcome challenges. 
RWA: What is it that companies look for the most these days when they express interest in distributing their workforce?
Brett: What I hear from clients is that they want to hire where the talent is and have the ability to expand quickly. This is something that the flex industry, the remote workforce, and Upflex do a great job of supporting. The idea of hybrid work and decoupling their offices from the hiring strategy is one that I've heard the most from the companies I speak with. 
Sometimes companies don't know exactly what they are looking for, but they know what they are currently doing isn't working. For example, when Dropbox said that they were going virtual-first. They said they probably wouldn't get it 100% right on the first try, but we know this is the right direction for us to go. We're going to take this step. We are going to implement this model and get feedback. We will measure how it works, and we're going to be very quick to adapt and make changes. This is the perfect mentality to have. That's the mindset you need to adapt to an evolving environment, including hybrid work.
RWA: This all sounds great, but could remote work be a threat to company culture?
Brett: I've thought about this a lot and have talked with a lot of HR professionals. I don't believe remote work is a threat to a company with a strong culture. What remote work might do, is highlight the shortcomings in the company culture. UCLA's former basketball coach, John Wooden, used to say, "the true test of a man's character is what he does when no one is watching." I feel that the true test of a company's culture is what their people do when they're fully remote.
Now, there might be some companies who think their culture isn't a good fit for remote work- and that's fine. But one thing I think COVID has highlighted is that culture needs to be more than the look and feel of the office or the types of conversations people have in the break room. It needs to be something that continues when you're working outside the 4 walls of your office space.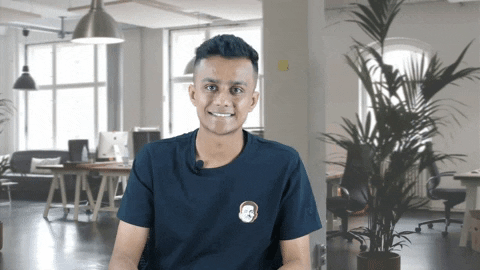 RWA: Hybrid work seems to be the compromise between being a 100% remote company and a fully in-office company. Is there a top industry or industries that opt for hybrid work, or is it all over the board? 
Brett: It's really all over the board. It has more to do with company culture, growth strategy, and trust they have in their employees. Trust has a lot to do with the amount of workplace flexibility and freedom a company gives to its employees.
RWA: Do companies consider flexible work as a benefit or rather a standard?
Brett: Pre-Covid it was more of a benefit. I predict that post-covid, it will be a standard. Survey after survey has shown that the majority of employees would rather quit their job than go back to the office 5-days per week. Growremote had a study that said 74% of employees expect some form of remote work to be a standard moving forward.
Right now, companies are dealing with this by allowing people to work from home or by reimbursing coworking expenses. Once flexible work becomes a standard, these don't seem like long-term solutions. That's where solutions like Upflex will become a common way for companies to enable their flexible work programs. This way they'll also differentiate from other companies in the war for talent.
RWA: Is hybrid work here to stay? 
Brett: Yes. Too much of how we view work has changed during the pandemic, and countless surveys and research reports back this up. In the latest Colliers research report, over 70% of companies plan to work in a hybrid way post-covid. Companies will roll out hybrid models, maintain a learning mindset, adapt, and continue to iterate their hybrid model. It will continue to improve. Choosing to go hybrid and add workplace flexibility is a huge step in the right direction. Not everyone will get it right on the first try, but that doesn't mean it's not the right thing to do for the business or their people.
Newsletter
Want to stay up to date with remote work? Make sure to subscribe to Nadia's newsletter