Remote working from abroad, traveling or being on a "workation" are very popular topic these days. It's not just about having fun during summertime but embracing workplace flexibility to the full. Many wonder how people like digital nomads travel the world and work with their laptops on the beach or where to find employment opportunities that would support such a lifestyle. Beautiful pictures and inspiring PR statements about "working from anywhere" can be quite deceiving and create big misunderstandings.  Working, vacationing, and traveling at the same time sounds tempting so it's time learn more about it. Let me share the most crucial aspects of remote working from abroad that will help understand this complex topic.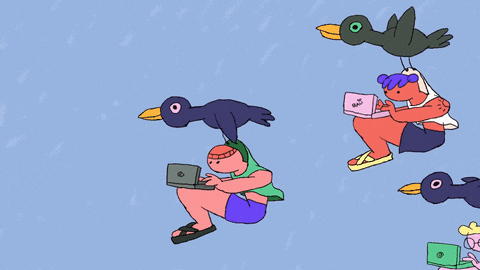 Working & traveling comes with strings attached
Digging into legal opportunities and restrictions is the right thing to begin with. Employers that want to implement employee benefits such as short-term working from abroad must evaluate several factors. These include employment and tax laws, social security or data security regulations. Many labor codes include a solution that is called "teleworking". That's what many companies adapt towards workplace flexibility in general. It's crucial to distinguish whether a "workation" will be performed in the same country or abroad. If it's the fist case – the situation becomes much easier but if we're willing to offer such an employee benefit abroad…
It would make sense to create a list of countries where a "workation" will be possible.
I can share from my experience that companies usually choose countries that have treaties eliminating double taxation. They also tend to refer to the general rule of 183 days of residence which determines unlimited tax liability. It's worth mentioning that insurance is also a crucial aspect. Both companies and individuals should analyze a potential problem of workplace injury. It makes sense to work on a process for the remote employee to receive help in another country.
The aforementioned challenges partially disappear when we're dealing with independent contractors and B2B workers. However, every employer must keep in mind that choosing such cooperation may potentially result in misclassification and high penalties. All this is going to depend on the country where such a company operates or where the worker is conducing business activity. Generally, within such a scenario most legal boundaries are borne by the worker rather than the company. That's exactly the reason why companies that hire people this way, offer more flexible working opportunities, often called "work from anywhere". I can share my personal observations based on working with different companies from all around the world. The more employees, the less flexibility in terms of working from abroad. Consequently, the more contractors, B2B workers or freelancers – the better "work & travel" policies are in place.
Ready, steady, go…
If workers already have the opportunity to experience a "workation", they should be aware of hundreds of possibilities out there. I am often asked the following questions: "Where should I live?" or "How can I make sure that traveling won't negatively impact my daily responsibilities?". Well, those are very important questions. I always start with the very same response that workplace flexibility is wonderful but it requires high accountability and great planning skills. If a worker decides to pursue their dreams about living in Bali or Argentina for two months, they must anticipate several aspects. These are different time zones, a stable internet connection (including IT security) or the necessity to master asynchronous team collaboration. What's going to matter is the output and the goals, while being able to maintain a smooth project and communication flow. Obviously, this also requires awareness on the manager's side. Simply "allowing" workers to leave without any guidance or support may result in an unpleasant experience for both.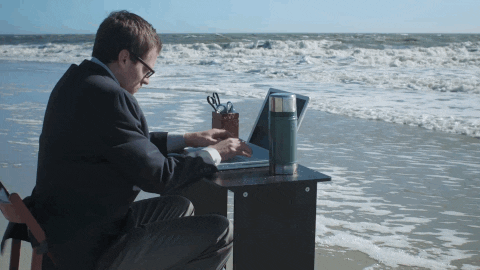 In terms of choosing the right location, I'd like to recommend checking out co-living spaces. There's a wide range of these available globally. Workers can choose private rooms or even apartments with great internet and a beautiful surrounding. The best resources about this topic can be found on coliving.com or anyplace.com Moreover, it makes sense to check out NomadX or Remote Collective to get inspired and connect with like-minded people.
Can everyone work this way?
I've prepared many short-term working abroad policies. Therefore, I must sadly admit that not every worker can benefit from this opportunity. Of course, it all depends on the nature of the business. I normally start with evaluating the company's environment according to the following criteria:
Roles that qualify to work from abroad
These are roles that can work 100% remotely and distance doesn't negatively impact business operations. Workers have the right to stay in another country and lawfully return to their home country. Also, the data that they process has been assessed and it's safe to work from abroad, according to IT security.
Roles that conditionally qualify to work from abroad
Such roles sometimes require to be physically present in the company's HQ or at a client's office. Each case should be evaluated individually.
Roles that don't qualify to work from abroad
There is no possibility to work from abroad. Such roles normally create a risk of permanent establishment due to signing contracts on behalf of the company. Also, such workers have no right to stay in another country or lawfully return to the home country.
As you can see, there's no one-size-fits-all approach in this case. If someone decides to pursue a career for an onsite security guard, receptionist or sales manager who demonstrates physical products, working remotely probably isn't going to happen. Obviously, this includes working from abroad. Bottom line: we all have a choice to make conscious decisions concerning our career. If we feel that we want to start working remotely from abroad, it's time to roll up our sleeves. Let's re-evaluate our professional expertise and find the right company that will share our approach. I KNOW… this isn't easy but I'll explain all steps another time.😉
Newsletter
Want to stay up to date with remote work? Make sure to subscribe to Nadia's newsletter