Remote work – a super-hot topic. Some are fed up with it, like many businesses all around the world, whereas others are absolutely obsessed – me and you… if you're reading this! And it doesn't matter whether some companies are forcing employees back to the office – remote work is here to stay. That's why I'll share everything I can so that you can also benefit from this life-changing working model by finding a remote job.
Before you start reading more, I'd like to stress one, crucial thing. Remote work isn't the same as work from home. It's also not just about the location but total awareness and intentionality in shaping your own flexibility. So… before you start looking for a remote job, think about your "why". What's behind your desire of willing to work this way? How will you design your entire working experience?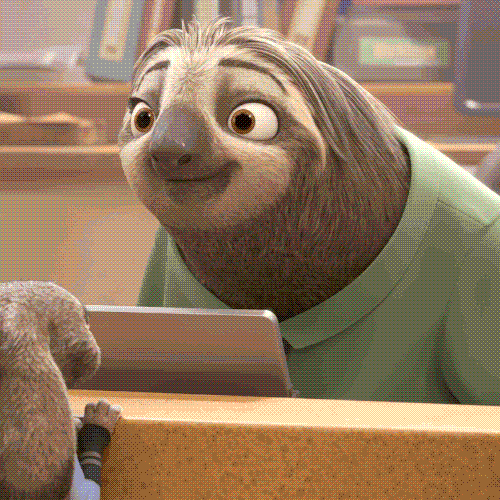 Starting your remote job search
I've worked with numerous remote-first companies all around the world. I designed their talent acquisition strategies and I also hired hundreds of people. This literally means processing thousands of job applications. And well, it's not easy to make a statement like this but many of them were a pure waste of time. It's just like people were randomly clicking the "submit" button, without even thinking what they're applying to.
There's often no strategy, no intentionality, and no research whatsoever. It's just a simple thought "I want a remote job". But what exactly does it mean? What kind of job? In what company? How much should it pay? Is it supposed to be full-time employment or a contractor opportunity? What about the location? … I know that remote jobs should be location independent but there are often legal and tax implications that require applicants to be based in a certain region.
These and many more factors are going to impact the success of a remote job search. So, if you want to succeed, you really should approach this topic wisely:
Write down your hard skills and check what remote job offers these skills could potentially match. Don't focus on job titles at this stage but just on the description.
Create a list of remote-first companies and check (on LinkedIn) who works there. This way, you'll have an idea about the company culture and employee profiles. This will help you understand what people they tend to hire.
Think about what differentiates you from other applicants. Why are you special? You must know that the competition is huge. So, what's your unique value proposition?
Prepare a CV where you'll stress all your hard & soft skills as well as your "why". Who are you? What can you bring to the table? What's your track record? My tip – don't use boring, online CV creators but play for example with Canva to add some light to it.
The remote job application process
When you're done with all the steps that I listed above (I honestly believe that you've done your homework!), it's time start the remote job application process. This is relatively easy if you know how to read job descriptions. Remember that "less is more". It's much better to apply to fewer vacancies than click like crazy to only receive numerous rejections.
Here are three important tips about how you should read remote job vacancies:
Check the location. Seriously! If a company is hiring in Europe but you're in the US – there's a high chance they will automatically reject you. Why? Because of local laws they must follow as well as time zones that they might want to stick to. Don't just give it a shot hoping that "maybe" they'll change their mind when they see your application. They probably won't.
Check the non-negotiable hard skills. That's almost a no-brainer! I sometimes underline aspects that are essential like "German native speaker" or knowledge of a particular technology. Well, after seeing the CV I know immediately that's not the case. To make matters worse, when I reject such applicants, they ask me why I didn't proceed with them. It's almost insulting!
Check if the CV you wrote matches the criteria of the role. If some things are missing – add them! It should be clear why you've applied to the role and that you're a good match. If recruiters can't see particular keywords, there's a high chance you'll get rejected right away.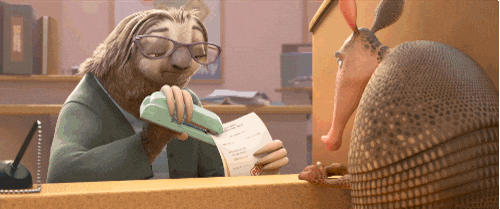 Don't hope for overnight success
I love wishful thinking but let's be sensible. Good things take time! So even if you've done your homework and you'll still get rejected – don't worry. Rejection is part of the process. It doesn't mean you're not good enough and it has nothing to do with failure. There are sometimes different reasons why recruiters reject good applicants – been there, done that, trust me. Also, it's sometimes the hiring managers who can't communicate their expectations properly. This ends up in a job description not reflecting the actual recruitment need…
That sounds disappointing but unfortunately it's sometimes true.
I'd also like to give you my personal advice and this is all about constant growth. You get what you give. With this I mean that if you're looking for an easy solution without going the extra mile like educating yourself, building your personal brand or even learning from others… You'll remain stuck in the same place.
So many people who want to change their careers reach out to me. They usually don't know how to start and I keep explaining that it's going to require tons of work. It's all about broadening horizons, building up your own professional expertise and having a detailed plan. You'll sometimes need to wait a bit to make a successful transition but don't overthink – just do it. "In a couple of years it won't even matter how long it took. You'll just be glad you did it."
Check out my "How to find your remote dream job" online course here.
Newsletter
Want to stay up to date with remote work? Make sure to subscribe to Nadia's newsletter