Companies hire both employees and contractors. That's a fact. I often come across questions concerning the differences of these work relationships. When I help remote-first companies with their hiring processes, I find out that candidates often don't understand what options would work for them and why. At the same time, some companies decide to limit themselves to just hiring employees or only relying on contractors. Why? Well, there are many reasons behind such decisions and today, I'd like to explain what type of relationship is best for whom, why and if there are any strings attached.
The nature an employment relationship
Employment means that we have two parties – an employer and an employee. To make this happen, the contract and the work relationship must be in line with local employment laws. This means that the employer pays the employee a salary. The amount that the employee receives is for them to keep. In other words, the company covers all necessary contributions such as employment taxes, social security and often medical insurance (public health insurance contributions are mandatory in some countries). The employment relationship usually results in paid annual leave, maternity/paternity leave, sick pay etc. "Usually" means that this differs per country – the above mentioned are normally standard and included by law in most European countries whereas US employers are generally not obliged to offer that.
When employees enter an employment relationship, they are subject to performance reviews, they have a supervisor, defined working hours that often also include a work location. In this case, they must follow the company's internal rules and regulations. What's important to mention – working from anywhere and being a digital nomad 365 days per year isn't possible. However, companies design workation policies that enable people to work remotely abroad for a certain amount of time (usually from 1 to 3 months). This kind of flexibility is doable so don't let anyone tell you that it's illegal. Yes… many companies actually expressed this during several conversations I had with them.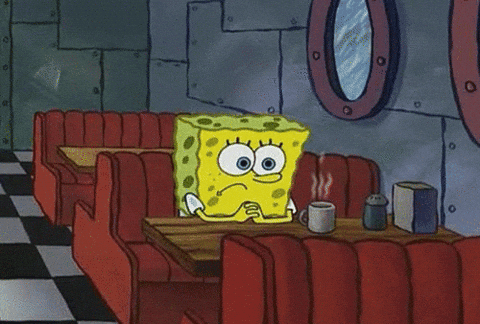 There's also a popular opinion about employment relationships being stable and long-term. This is because of the fact that termination notices and severance pay are normally included in such contracts. However, my unpopular opinion is that employment contracts aren't as "stable" as they're supposed to be. Just look at the massive tech layoffs worldwide. Many employees worked in these companies for years and they suddenly lost their jobs. Also, from a legal perspective you must know that anyone can be terminated.
Yes, that's true (and sad) but if a company wants to let someone go, there is always a way.
An independent contractor agreement
Many companies hire both employees and independent contractors. The latter is quite popular among digital nomads. Why? Because such individuals normally have full independence when it comes to their location, working hours and overall flexibility. This means that "working from anywhere" seems possible for contractors these days. From a legal perspective, a company can't really impose working policies, managerial supervision or performance reviews on independent contractors. If that's the case, there may be a serious risk of employment misclassification that could negatively impact both the client and the contractor.
What's important is the nature of the relationship. The company isn't an employer but a client. The worker isn't an employee but a contractor. The client has no obligations such as paying any taxes, social security contributions or offering employment benefits. As a matter of fact the company actually can't do it as every contractor is an independent individual. So to be a contractor, there are various aspects that must be considered. These things differ in every country. The absolute basics are below:
Setting up a business –  this is crucial in some countries but for example not mandatory in the US as individuals can simply invoice their clients without registering any business activity if they want. It's worth mentioning that it most countries workers can't just send an invoice to a client without legally registering their business. I know from experience that many candidates forget to take it into account during recruitment processes.
Finding an accountant and a tax advisor – this is a super important thing. Contractors must pay income tax and other national contributions on their own. Tax rates vary depending on the income so it's good to know how much a contractor needs to pay in the end of the day. Contractors can also "write off" their business expenses and consequently result in paying less tax. This is an individual situation and definitely a tax advisor's job.
Negotiating the contract terms – this one is all about "stability". In most cases it's possible to add termination notices to independent contractor agreements. It's a great idea to have that included in case the contract should unexpectedly terminate (layoffs, lack of financial liquidity on the client's side and so on…) to make sure a contractor doesn't just lose income overnight. Also, contractor agreements can generally last indefinitely. It doesn't have to be a "project-based" relationship at all (against a popular belief).
Additional perks and benefits
Many companies want to ensure perks and benefits for employees and contractors. The first group is subject to employment laws that mostly impose such obligations on employers (it's different in every country). In terms of contractors, companies are being careful to make sure that this kind of work relationship remains different by its' work nature. However, they still want to be attractive and therefore they care about contractors as well.
One of the most important benefits these days is with no doubt health insurance. Companies that only hire workers in one country figure it out locally. BUT that's not what we're talking about here. We want to make sure that all individuals have coverage no matter where they decide to work from.  And in this case a company called SafetyWing is ready to help! They provide global benefits for remote workers that follow them wherever they go, so companies can build a great team from anywhere and employees have the freedom to work and live wherever they choose. With SafetyWing, companies can unlock talent across the world and scale more quickly, offer the best benefits to retain their talent, and avoid the hassle of figuring out multiple health insurance plans in different languages and currencies.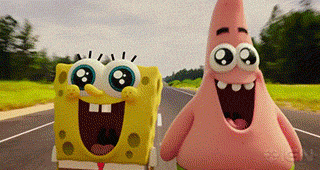 It's worth mentioning that choosing the right company to work with is the most important thing. What can I recommend from my own experience? Only join if it feels right. Look at the company's values, the team, their mission and vision. Make sure that you verify how this company treats their people. In the past, I sometimes came across clients that said the following: "You're our last resort and we strongly believe you're a great fit. Anyone who was doing this job before turned out to be a disappointment". Well… that's a red flag, trust me. Whenever I agreed to work with such companies, there was never a happy end. Remember that it's not just you being recruited. You're also recruiting and you're the one who can really win or lose. Time, money, patience, confidence, self-esteem and overall happiness. Make sure to choose wisely!
Oh, and if you're on the lookout for a remote dream job… check out the video below and my newest online course here.
Newsletter
Want to stay up to date with remote work? Make sure to subscribe to Nadia's newsletter